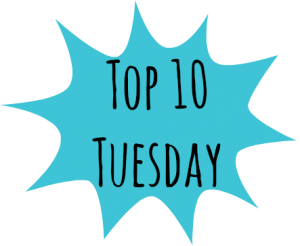 Top Ten Tuesday is a weekly bookish meme hosted by The Broke and the Bookish! 
I was really excited when I saw the topic for this week! Audiobooks! I'm a relatively recent audiobook convert, I started about a year and a half ago. I never thought I would love audiobooks like I do now! (I talk about how I became a convert in this post.) If you've never tried audio, any of these on this list would be a great place to start! If you do listen to audio and haven't listened to these, I HIGHLY recommend it!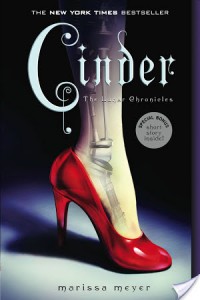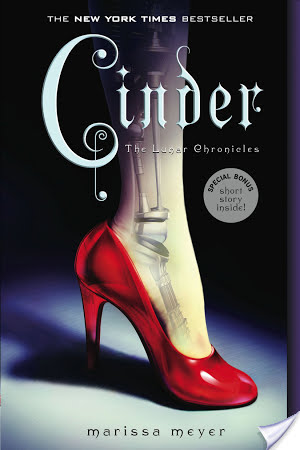 1. The Lunar Chronicles series by Marissa Meyer: I was absolutely blown away by how much I loved this series on audio! In fact, I loved it so much and had such individual voices for these characters in my head that I HAD to listen to Winter on audio — the wait list on Overdrive was insane for it so I got an audible account SOLELY to listen to Winter right away. That's how much I love the audio and how necessary it was for me to finish the series right. I will most definitely reread someday on audio again!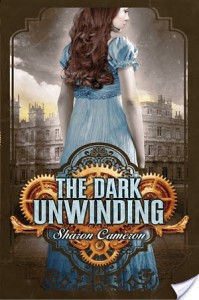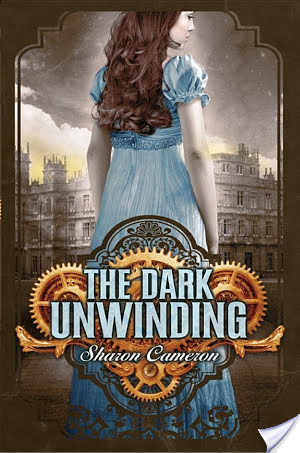 2. The Dark Unwinding series by Sharon Cameron: Tonya recommended this duology on audio for me and I have never been more grateful because she introduced me to the amazing narrator Fiona Hardingham. I LOVE HER so much. She does an absolute phenomenal job with this duology (Uncle Tully!!) and I loved her narration so much I went through and listened to all the other books she narrated afterward.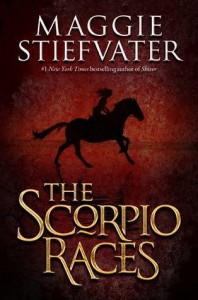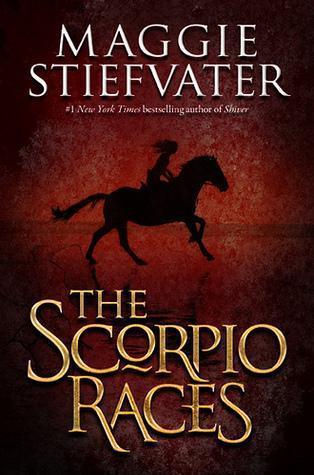 3. The Scorpio Races by Maggie Stiefvater: Fiona once again is spectacular at bringing The Scorpio Races to life. Narrating with her is Steve West – my favorite male narrator! I seriously could listen to these two ALL day long. I can't wait to reread this in November on audio.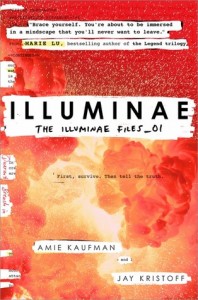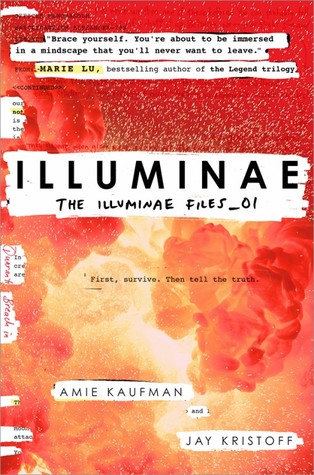 4. Illuminae by Jay Kristoff and Amie Kaufman: Because of the unique set up of this book, I do recommend physically reading it if it's your first read but wow, I definitely recommend this for rereads! It has a huge cast of narrators and is just SO well done, I was amazed at how they were able to bring this unique book to life via audio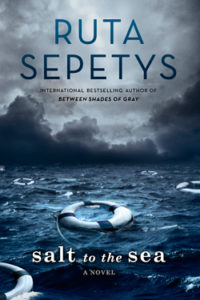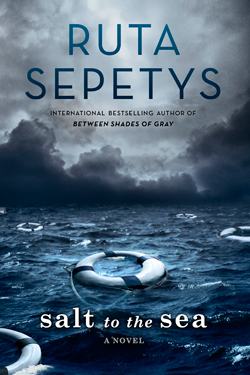 5. Salt to the Sea by Ruta Sepetys: There are multiple POVs in this one, narrated by someone different for each and they each were perfect for their character. I think listening to it on audio made it that much more emotional. Highly recommend!!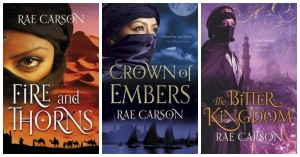 6. Girl of Fire and Thorns series by Rae Carson: I recently reread the whole series on audio! They were fantastic! Jennifer Ikeda does a great job as Elisa and now I actually know how to pronounce all the city names and everything. 🙂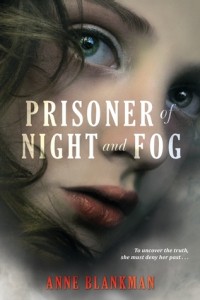 7. Prisoner of Night and Fog by Anne Blankman: I think the audio enhanced my enjoyment of this one! Heather Wilds was wonderful to listen to and it placed me right in the story.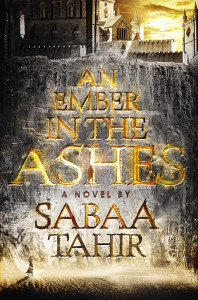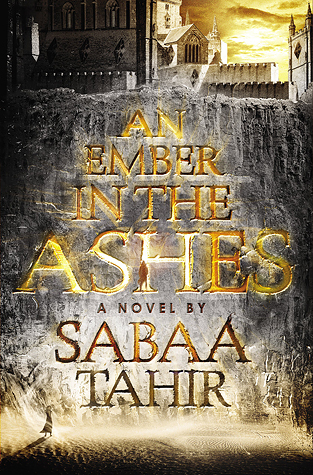 8. An Ember in the Ashes by Sabaa Tahir: I know you all are getting sick of me mentioning this but… Fiona Hardingham and Steve West. Seriously, whatever they narrate, I'll listen.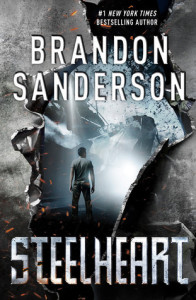 9. Steelheart by Brandon Sanderson: I think MacLeod Andrews brings David's sense of humor to life! I highly recommend listening to this series on audio!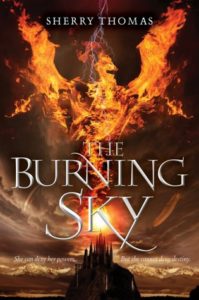 10. The Burning Sky by Sherry Thomas: I just listened to this actually! Phillip Batley made me feel like I was in the story, and somehow made me feel like I was right in this fantasy world. Love his voice. Only complaint is sometimes when I listen to fantasy for the first time on audio I miss details so I'll probably read the rest of this series but can definitely see myself rereading on audio!
Are you an audiobook listener? Do you have any favorites you think I should check out? Let me know! Have you listened to any of the ones on my list? If not, definitely check them out!
Related Posts