February has seriously flown by. I know it's a shorter month but it's leap year so really, it's only 1 day shorter than most months. ANYWAY, I didn't get nearly as much reading done this month which is too bad but the books I DID get read were off the charts AMAZING so quality over quantity! Woo! Plus, I basically buddy read all my books this month with Rebecca, aka my book soul sister, so it was awesome. What is reading if I don't read it with her??
I also went to not just one… but THREE amazing author events this month! See below for more about the awesomeness. Also I apparently read just about all sci-fi basically this month, so my challenge progress is pretty much nil but that's okay. Here's what went down on the blog and in life!
February in Review!
Books Read in February: 5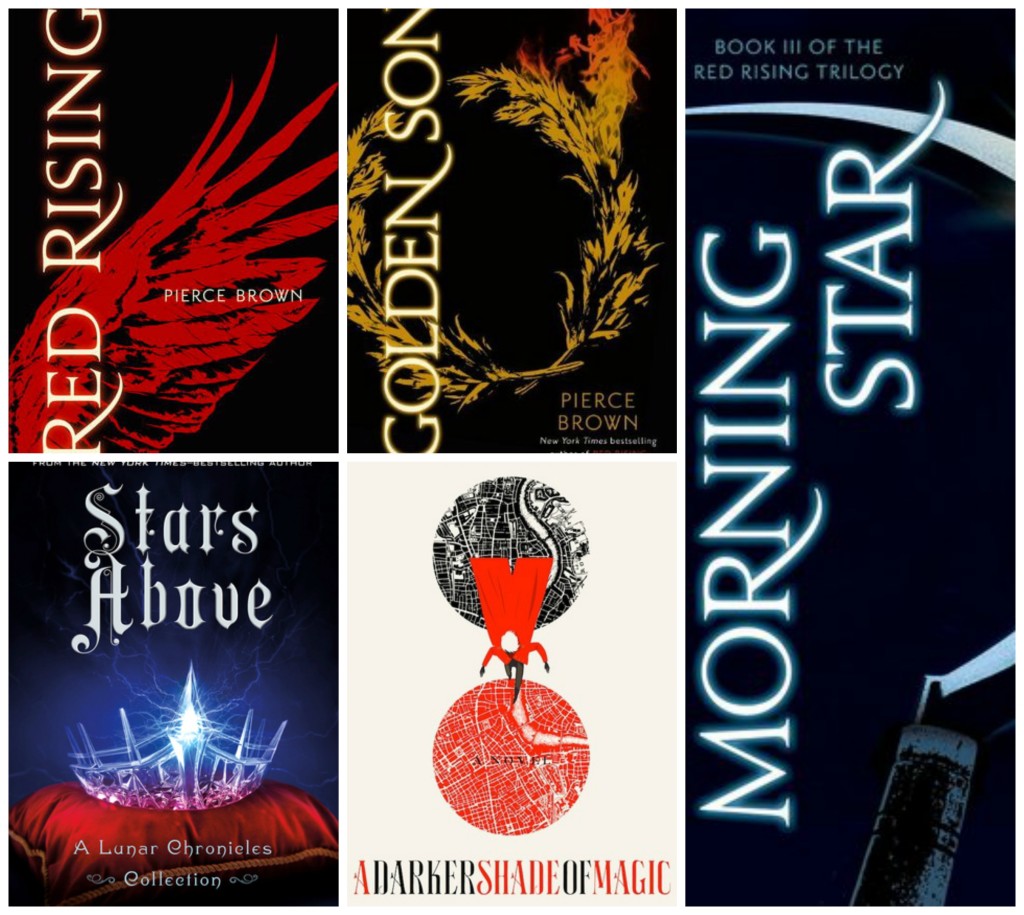 Audiobooks Listened to in February: 3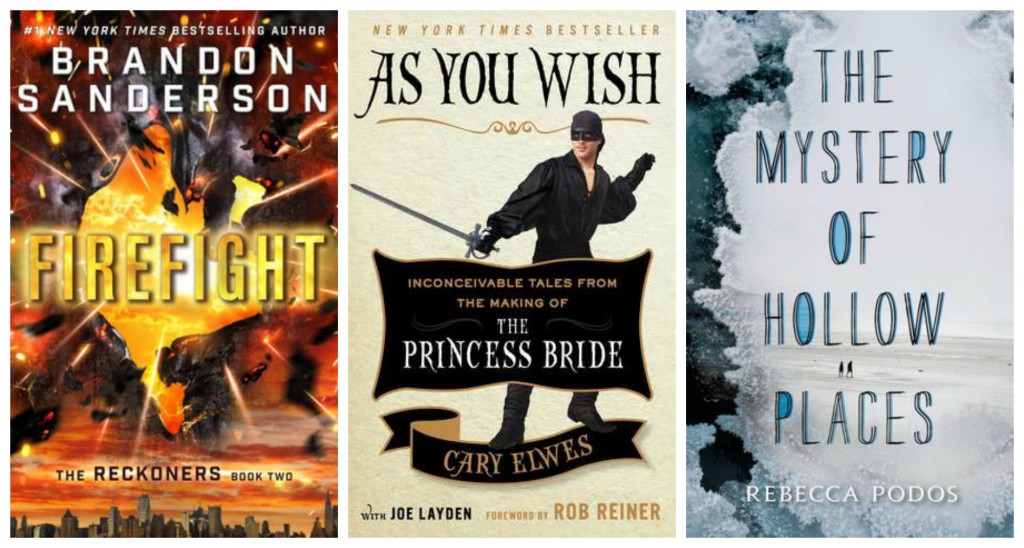 Favorites of the month: I know you guys are sick of this but… the Red Rising series!
2016 Challenges Progress: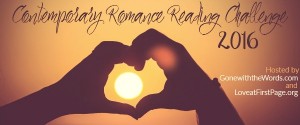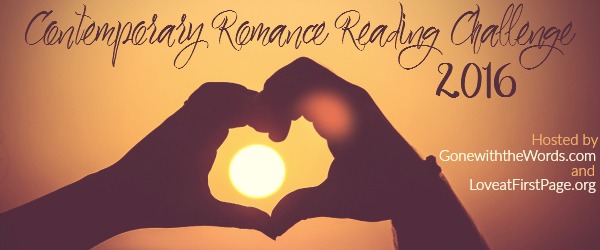 Goal: "Grand Slam" 21+
This month: None. It seems like it was a sci-fi month for me!
Progress so far: 2/21


Goal: 25
This month: 1 — A Darker Shade of Magic! I can't wait to jump into A Gathering of Shadows!
Progress so far: 8/25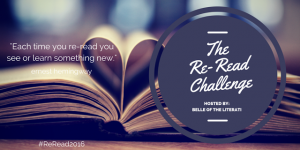 Goal: 15
This month: None but I already have so many rereads planned for later this year!
Progress so far: 0/15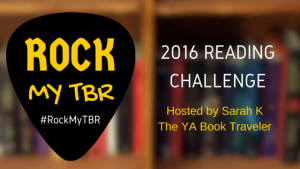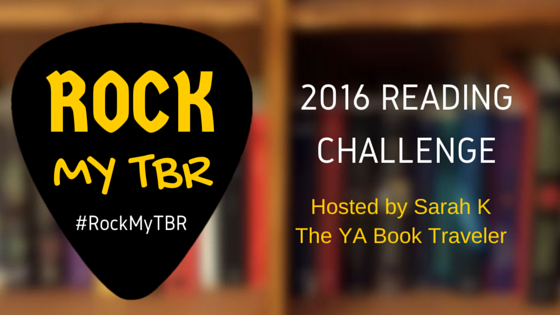 Goal: 1 book a month I've owned for ages but still haven't read
This month: Red Rising! It was obviously a mistake to wait but maybe not because binging it was awesome
Progress so far: 2/12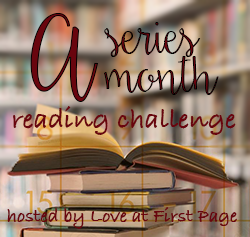 This month I read the Red Rising series by Pierce Brown! (Obviously, I've only been talking about it nonstop so I'm sorry not sorry to everyone who keeps hearing me talk about it!)
Favorite Things This Month:
My training/work out regimen for the Seahawks 12K is going well! Today I ran 5 miles which is the most I've ever run so woohoo!
You guys, I went to an epic amount of author events this month! I feel super lucky and grateful we had so many great authors come through on their tours this month and SO HAPPY I got to meet them!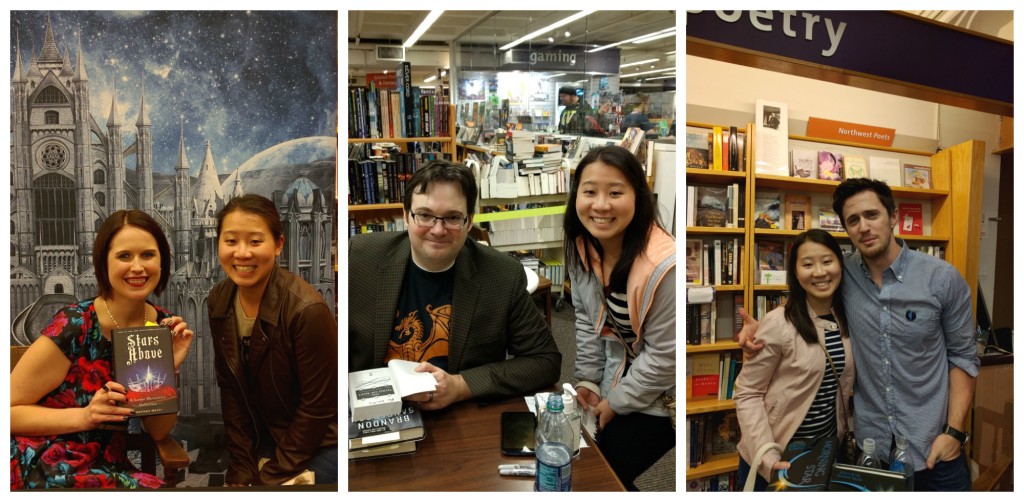 Marissa Meyer was adorable as usual and told us the story of the Little Mermaid… the non-Disney version sucks you guys! So depressing. 🙁 I can't wait for her upcoming standalone, Heartless! I recently got this tote that looks like a library card and have been eagerly waiting for signings so I can get authors to sign it. I was denied by some lady at Marissa's signing and I was really irritated because I was the end of the line! Grr. But Nikki hung out with me and kept me company in the looong line so that was really fun to chat with her!
 Brandon Sanderson has so many books I desperately need to catch up and read them! (I've only read the first two Mistborn books and the first two Reckoners ones!) I am however, very excited to get to Calamity. There was a nine year old at this signing that is apparently reading Brandon Sanderson's Stormlight archives which BLOWS MY MIND (those books are HUGE) so if he can do it, so can I. Some day. I promise.
Pierce Brown is hilarious. He is funny and charming and yes, I have been talking nonstop about his series since I finished it. I lamented to him how much emotional turmoil he brought me and then we chatted about how Darrow is a Seahawks fan (wooo!) And THEN… so here's the funny part. That tote that I mentioned before? I was determined to get it signed. And then after I chatted with Pierce Brown and got my books signed, I waltzed off and FORGOT. Because I was so flustered (look at his face, you would be too.) So what did I do?
Snuck back into line of course. I wasn't going to wait through everyone and I just had my tote so I figured it'd be okay and the people around me thankfully didn't mind. So I go back up to him and say "umm I'm back… I just have this tote I really want you to sign!" He smiled graciously, remembered my name (!!!) and then looked at my new unsigned tote and said "I'm so happy to be your first! I promise I'll be gentle." ALL THE LOLS. The tote in question: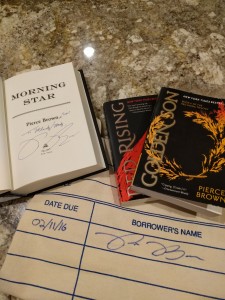 The Loveathon happened this month and I was once again so happy to participate! The chats are seriously my favorite — I get to meet so many new to me bloggers and discover new blogs! Also book spine poetry is so much fun. I feel like I only do it during the loveathon (so only once a year) but it is a lot of fun to put them together!
What was your February like? What were your favorite reads of the month? Did you participate in the Loveathon as well? Tell me something fun you did this last month and something you're looking forward to in March!
Related Posts