Hi everyone! I'm aliiiive! I'm sorry for the prolonged absence! I honestly meant to have a few posts before I left for my trip but things were SO busy beforehand (preparing for the trip, packing, etc) I just didn't have time. Anyway, I'm back and here for a combined recap of September and October! I hope everyone else's fall has been going well!
Favorite Things in September and October:
Since my recap is so belated, this will seem obvious to everyone but YES, the best season of the year is back — football season. I honestly wait from February until September with a hole in my life. I had to miss a few weeks when I was on vacay but that's okay, I'm back now! Haha.
The Fierce Reads tour was here at the beginning of October! I had SO much fun at the event, it was awesome to hang out with some of my fave bookish people here and so great to meet Leigh Bardugo again as well as meet Kami Garcia, Caleb Roehrig and Emma Mills! They were all hilarious and fun to listen to!
Then of course I was gone the last few weeks on vacation in Asia! It was a lot of fun and I ate a lot of food (I'm already going through withdrawals…) and I'm so sad to not be on vacay anymore… I got over my jetlag pretty quickly but unfortunately I got sick which delayed my return to blogging a bit more. Hopefully I'll get better soon and get back into the swing of things!
Books Read In October: 7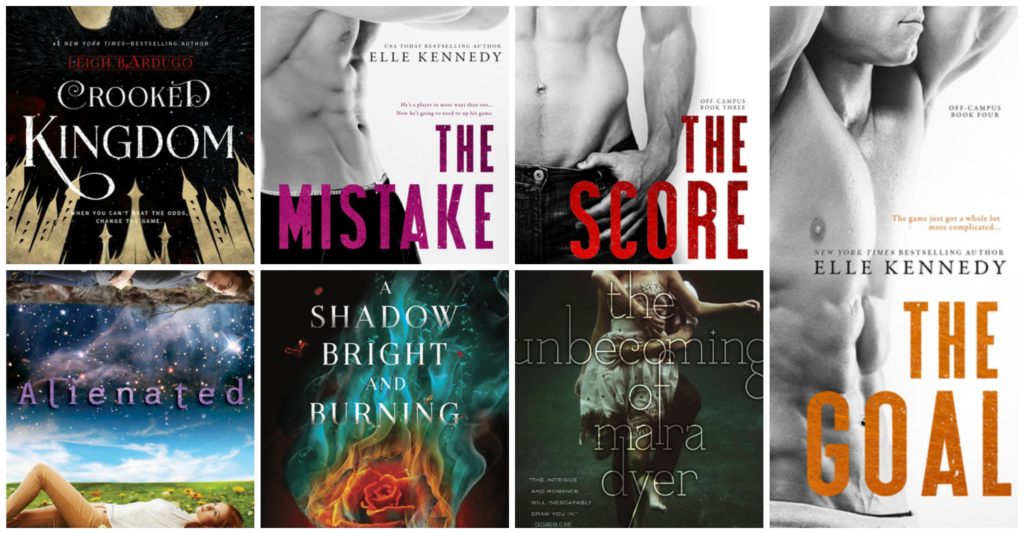 Audiobooks Listened to in October: 2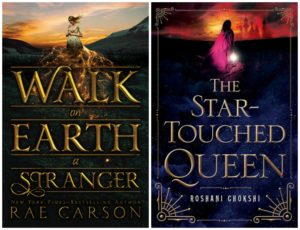 Favorite read of the month: Weeell, okay I actually have to say The Score by Elle Kennedy. A reread and a great one at that! I also did really love Crooked Kingdom by Leigh Bardugo.
Here's my challenge progress updates after September and October! I'm super excited that I've completed TWO of my challenges! I'm REALLY far away from my contemporary romance challenge which actually surprises me! I've also got some work to do to Rock my TBR! Less than two months left… can I do it?!
2016 Challenges Progress: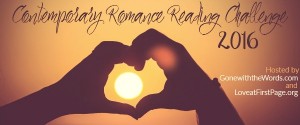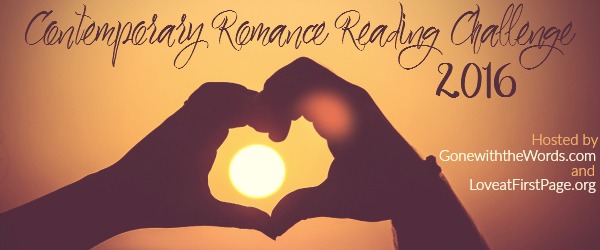 Goal: "Grand Slam" 21+
This month (Sept+Oct): 6
Progress so far: 10/21


Goal: 25 – COMPLETE!
This month (Sept+Oct): 8
Progress so far: 30/25 — WOO challenge completed!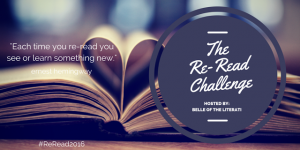 Goal: 15 – COMPLETE!
This month (Sept+Oct): 6
Progress so far: 18/15 — YAY second challenge completed!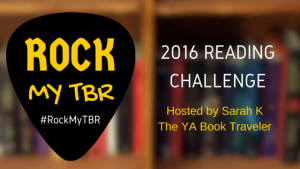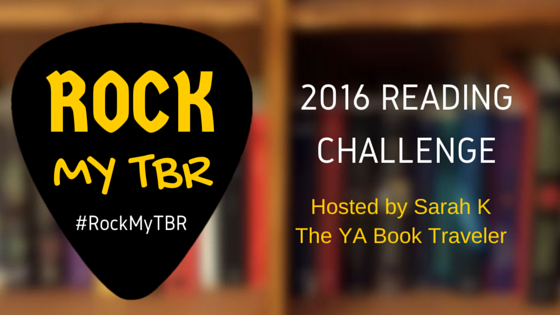 Goal: 1 book a month I've owned for ages but still haven't read
This month (Sept+Oct): I did three: The Burning Sky by Sherry Thomas (owned since its release!), All Played Out by Cora Carmack (I had it preordered!) and The Unbecoming of Mara Dyer by Michelle Hodkin (owned for years…)
Progress so far: 7/12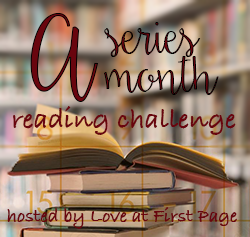 Okay I missed two months in a row earlier this year and I got some catching up done! I reread all three Off Campus books before reading the newest, The Goal by Elle Kennedy and reread Six of Crows before Crooked Kingdom to wrap up Leigh Bardugo's Six of Crows duology.
Alright, how has everyone's fall been? Tell me what you've been up to lately and what your favorite fall reads have been!
Related Posts