Why, hello! It's 2018! Happy new year everyone! I totally slacked off on blogging in December because 1) I was reading like a madwoman to try to make my GR goal and 2) there is just more going on around Christmas time! With the new year, I'm resolving to blog more consistently and I've also lowered my GR goal for this year so I think I'll have more balance! Tell me how your December went!
Favorite Things in December:
I did a super fun 12Ks of Christmas run in a light up Christmas tree tutu! It was a lot of fun and especially cool to see everyone else's costumes! There were santas and elves and other fun Christmas outfits!
I love Christmas. I am like Buddy the Elf with Christmas. So I've loved peppermint mochas, hot chocolate, Christmas movies, Christmas books, pine candles and ALL THE CHRISTMAS MUSIC. No one is sadder than myself that it's all ended now. True story: I walked into Starbucks today and I got really sad when I saw the boring white cups were back because the Christmas cups had ended. SIGH.
Star Wars!!! I re-watched Episodes 4-6 and The Force Awakens in preparation for The Last Jedi and it was great!! I know there have been some mixed feelings on this newest one? I personally loved it. I had a lot of feelings and despite enjoying these new movies, I can't help but think: everything was FINE and HAPPY at the end of The Return of the Jedi why did they have to make more movies and make my favorites hurt?? Are you a Star Wars fan? Tell me your thoughts on the Last Jedi! My twitter DMs are open!
Month in Review:
Books Read In December: 18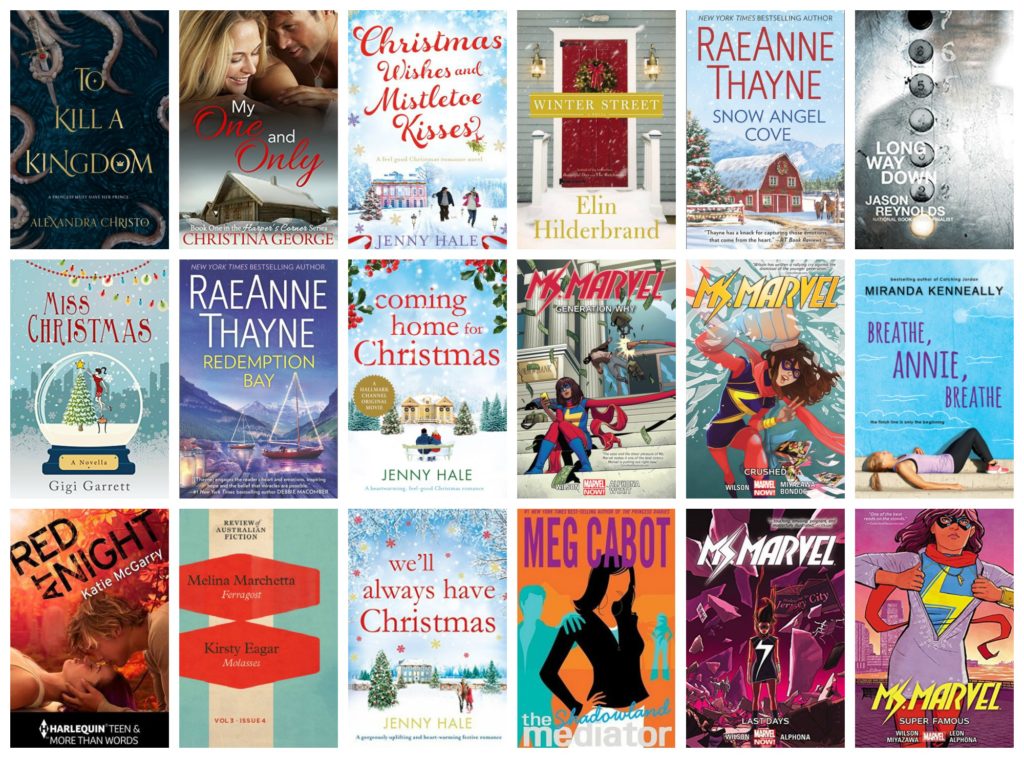 Audiobooks Listened to in December: 6
Favorite read of the month: Breathe, Annie, Breathe by Miranda Kenneally and The Distance Between Us by Kasie West! (Red Rising is a reread and is of course, an all time fave)
2017 Challenges Progress: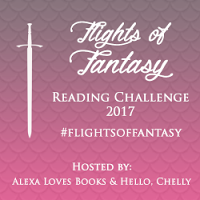 Goal: 30 – bumped up to 40
This month: 4
Progress so far: 44/40 – Woo! What a great fantasy year!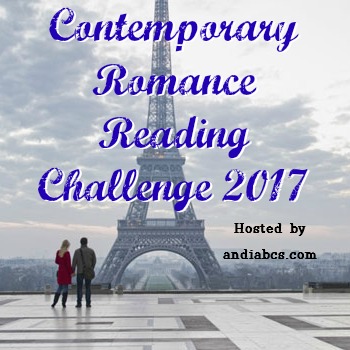 Goal: "Grand Slam" 21+
This month: 15
Progress so far: 44/21 – Whoa. I read a TON of contemp romance the last two months of the year — I think that's why I'm a little burned out of them right now!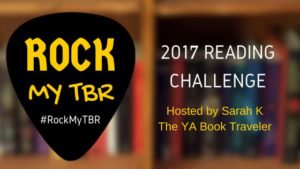 Goal: 1 book a month I've owned for ages but still haven't read
This month: 5
Progress so far: 16/12 – YAY! I completed this goal too! Red at Night, Breathe Annie Breathe, The Distance Between Us, and The Mediator are books I've owned and meant to read for AGES. Years. And I've had that earc of Tell the Wind and Fire for such a long time too, eep! Better late than never! So glad I finally got to these books!
 Tell me how your December was! Did you have a good holiday? What books did you read? Are you also a fan of all the Christmas books like me? Did you complete any 2017 year reading goals?
Related Posts