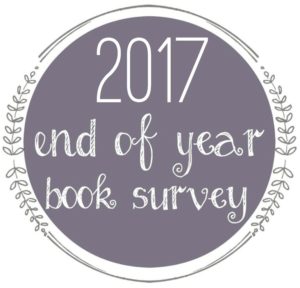 I love doing Jamie's end of year survey every year! It gives me a chance to look back on my year of reading. I always wait until the year is completely over though because I'm usually reading until the very end!
Number Of Books You Read: 132
Number of Re-Reads: 16
Genre You Read The Most From: Contemporary at 47, fantasy at 42, historical fiction at 16
1. Best Book You Read In 2017?
(If you have to cheat — you can break it down by genre if you want or 2017 release vs. backlist)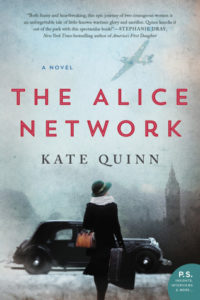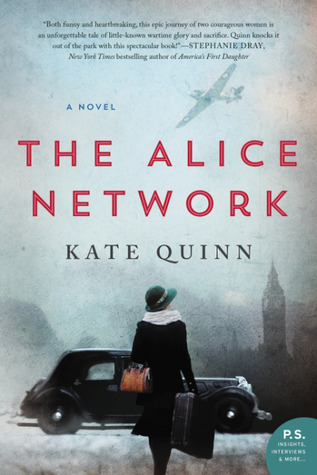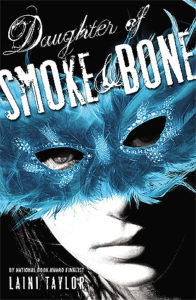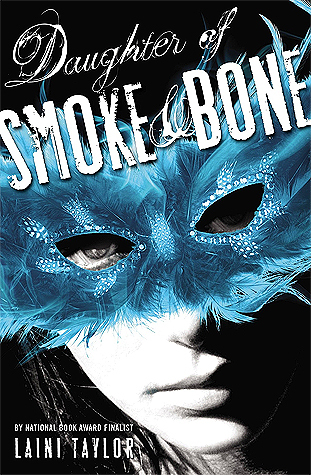 My full top ten books of 2017 can be found here but I think if I had to choose, I'd say the Daughter of Smoke and Bone series by Laini Taylor for YA and The Alice Network by Kate Quinn for adult. These seriously blew me away and are ones I see myself rereading in years to come!
2. Book You Were Excited About & Thought You Were Going To Love More But Didn't?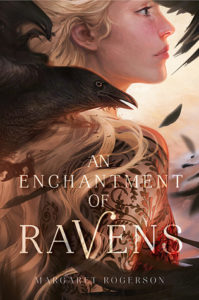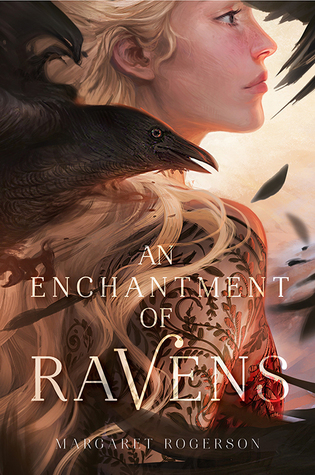 An Enchantment of Ravens by Margaret Rogerson – I honestly was SO pumped for this. It had a beautiful cover and unique synopsis of an interesting fantasy premise. It just fell short with a thin plot and was totally meh for me.
 3. Most surprising (in a good way or bad way) book you read?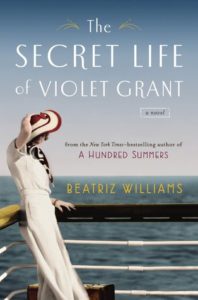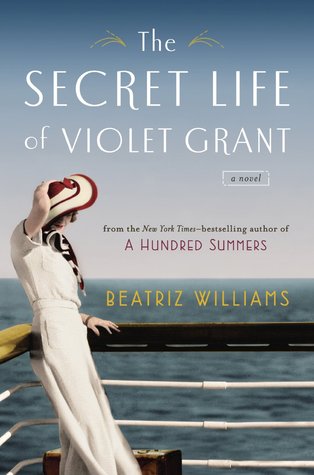 The Secret Life of Violet Grant by Beatriz Williams –– this comes to mind because I just remember getting to the end and going OHH. It was a twist I hadn't seen at all and it surprised me! I liked it though!
 4. Book You "Pushed" The Most People To Read (And They Did)?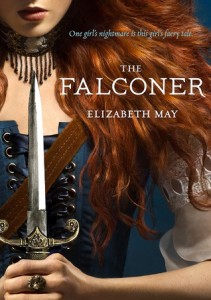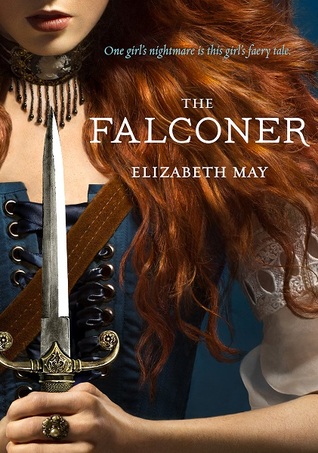 I feel like I constantly push the Falconer series by Elizabeth May on people because for some reason it just seems underrated to me! I don't see a TON of people who talk about it and I LOVE it. I know that I convinced Rebecca to read it, so that's one I know for sure!
 5. Best series you started in 2017? Best Sequel of 2017? Best Series Ender of 2017?

Series I started: Timekeeper by Tara Sim and The Valiant by Lesley Livingston are both first book in a series that I loved! I'm super excited to continue the series!
Best Sequel: Retribution Rails by Erin Bowman – really loved this fast paced, gritty Western companion to Vengeance Road!
Best Series Ender: I LOVED Always and Forever, Lara Jean by Jenny Han – it felt like such a perfect series ender to me!
 6. Favorite new author you discovered in 2017?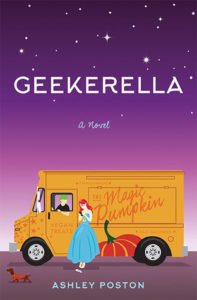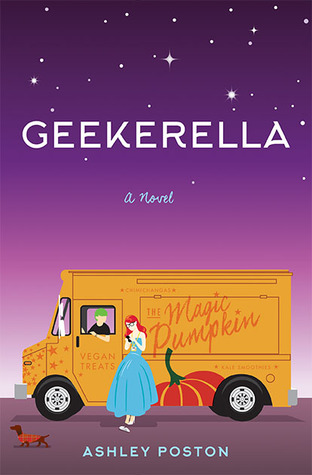 Ashley Poston! Geekerella was one of my TOP TEN books of 2017 and I am so excited for her next book Heart of Iron coming out next month!!
7. Best book from a genre you don't typically read/was out of your comfort zone?

To be honest, I have no idea because I usually will read any genre. I looked over the books I read for the last year and couldn't pick anything out. Maybe this means I need to read something out of my comfort zone? But I'm not sure what genre that would be! I'm in a quandary. Help me out!
 8. Most action-packed/thrilling/unputdownable book of the year?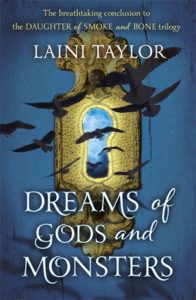 Dreams of Gods and Monsters by Laini Taylor — I basically was just like give me a whole day I just need to read this and know it'll all be okay! I am pretty sure I was texting my good friend Mary at the time being all "WHATS GONNA HAPPEN" and like a good friend she didn't say anything to me 😀
 9. Book You Read In 2017 That You Are Most Likely To Re-Read Next Year?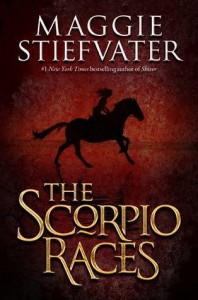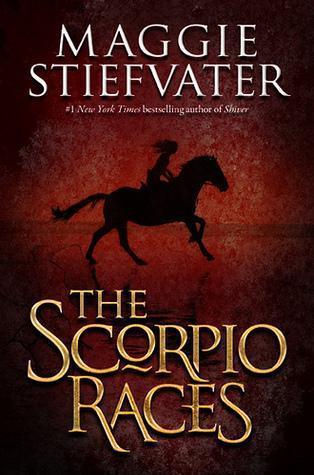 The Scorpio Races by Maggie Stiefvater – I've been rereading it every year in November and I know I'll be doing it again this year!
10. Favorite cover of a book you read in 2017?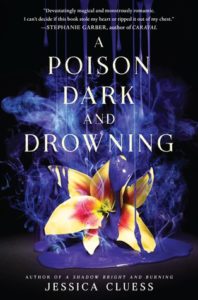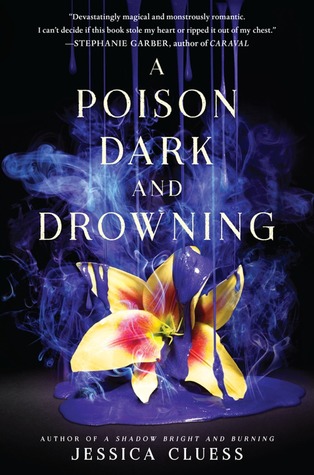 A Poison Dark and Drowning by Jessica Cluess is SO PRETTY. I'm excited to see what the third book will look like!
11. Most memorable character of 2017?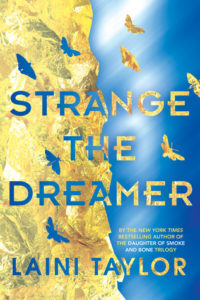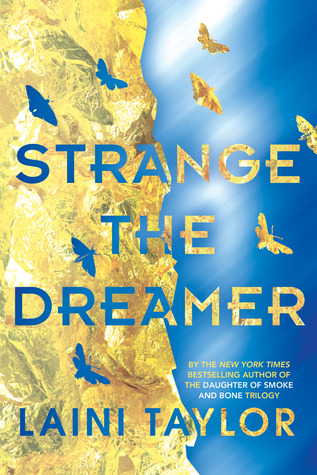 I'm going to say Lazlo Strange from Strange the Dreamer by Laini Taylor because he is so unique and he also loves books and is such a dreamer and I just love him quite a LOT.
12. Most beautifully written book read in 2017?
Strange the Dreamer by Laini Taylor – she seriously has the most gorgeous writing! I LOVE IT so much, I swear I could just live in her words forever.
13. Most Thought-Provoking/ Life-Changing Book of 2017?
Long Way Down by Jason Reynolds – really powerful book that I'm glad I read!
14. Book you can't believe you waited UNTIL 2017 to finally read? 
I really do try to mix it up here with different books but Daughter of Smoke and Bone has been talked about so much in the bookish community but the LENGTH of the books were daunting! I'm so so glad I finally took the leap!
15. Favorite Passage/Quote From A Book You Read In 2017?
Once upon a time, an angel and a devil held a wishbone between them.

And its snap split the world in two.
Laini Taylor is a word goddess.
16.Shortest & Longest Book You Read In 2017?
Shortest: any of the Sons of Ares comics
Longest: GR says Lirael by Garth Nix at 705 pages
17. Book That Shocked You The Most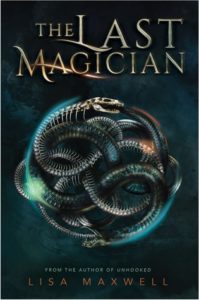 The Last Magician by Lisa Maxwell totally gave me one of those jaw dropping WHATT moments!
18. OTP OF THE YEAR (you will go down with this ship!)

(OTP = one true pairing if you aren't familiar)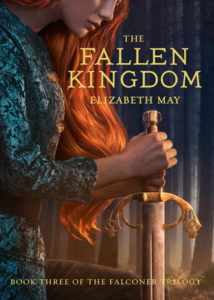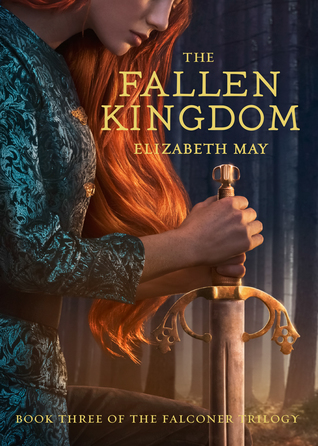 Can I just say that I feel like I have had VERY FEW OTPs this year! I have found myself yelling about OTPs way less this year and this makes me a little sad. Rec me all your fave OTP books, please! Anyway, as for this question, I will say Kiaran and Aileana from the Falconer series!
19. Favorite Non-Romantic Relationship Of The Year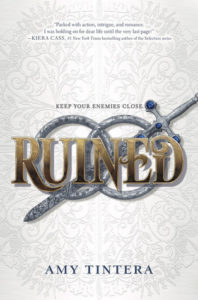 Em and Aren from the Ruined series by Amy Tintera — they are super close, trust each other without question and have each other's backs and they are 100% platonic! I love when there is a good non romantic friendship (without the WHAT IF of romance hanging there). Love these two!
20. Favorite Book You Read in 2017 From An Author You've Read Previously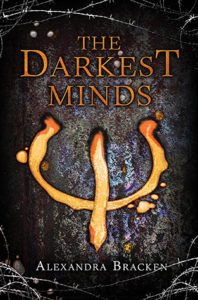 I loved The Darkest Minds by Alexandra Bracken! I had read her Passenger last year but hadn't read her first series and I ended up loving The Darkest Minds! I totally meant to binge it but I still haven't finished the series… I think I'll have to reread TDM and finish it out!
21. Best Book You Read In 2017 That You Read Based SOLELY On A Recommendation From Somebody Else/Peer Pressure: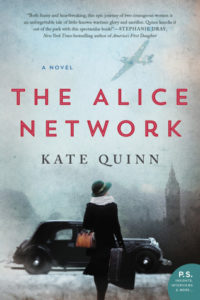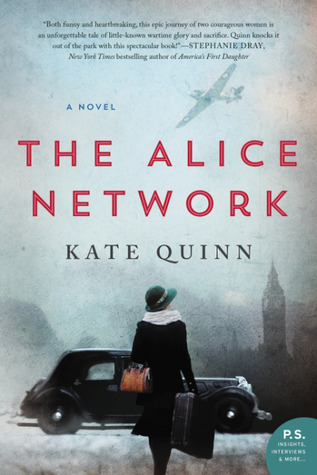 The Alice Network by Kate Quinn – I didn't know anything about this author until I saw some fellow bookish friends talking about this one (Kelly, Laura) and oh my gosh, I am so glad I did! This was one of my only SEVEN 5 star reads from 2017!
22. Newest fictional crush from a book you read in 2017?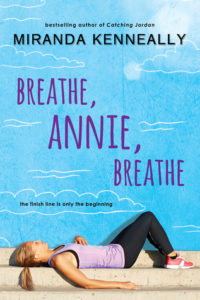 JEREMIAH BROWN. I need a Jeremiah in my life. <3333
23. Best 2017 debut you read?
Geekerella by Ashley Poston! Fandom amazingness and the perfect combination of nerdiness and fairy tale retelling and just was such a ME book!
24. Best Worldbuilding/Most Vivid Setting You Read This Year?
Strange the Dreamer by Laini Taylor: BEAUTIFUL worldbuilding. Just absolutely beautiful.
25. Book That Put A Smile On Your Face/Was The Most FUN To Read?
Geekerella by Ashley Poston had me grinning all over the place because of all the amazing fandom goodness that I could relate to! It was perfect.
26. Book That Made You Cry Or Nearly Cry in 2017?
So I sobbed so hard reading The Fallen Kingdom by Elizabeth May that I was like gasping for breath. So. Yeah. I'd say that book made me cry. (I still have not gotten over it.)
27. Hidden Gem Of The Year?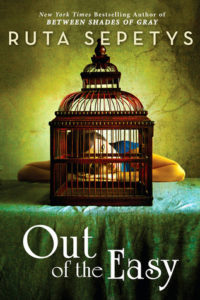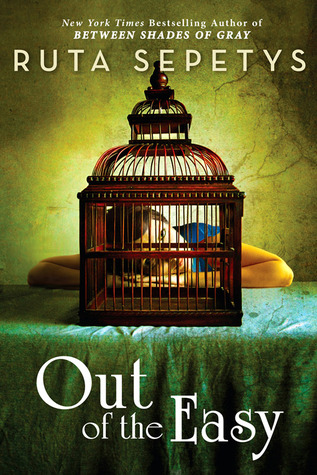 Out of the Easy by Ruta Sepetys – I feel like not many people have read this one from Ruta's backlist! And I LOVED it. I loved Josie and her narrative, her story and dreams. All the characters were fantastic and the setting so vivid! I highly recommend!
28. Book That Crushed Your Soul?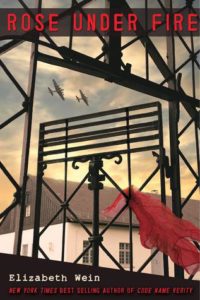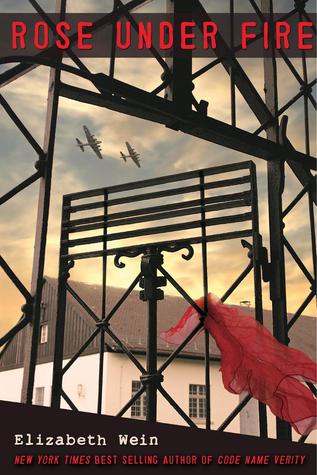 Rose Under Fire by Elizabeth Wein – so, so heartbreaking. You really need to prepare yourself before you read this book because: WWII, concentration camps, unspeakable things. But it's such an important and well written book and I highly recommend it!
29. Most Unique Book You Read In 2017?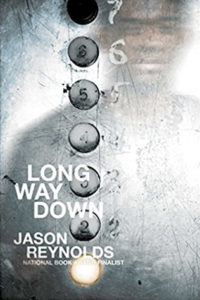 Long Way Down by Jason Reynolds – I never read books in verse, like ever. But I'd heard such good things, I had to try it. I'm glad I did! Reading it in verse didn't feel clunky like I thought it may and it flowed really smoothly!
30. Book That Made You The Most Mad (doesn't necessarily mean you didn't like it)?
1. New favorite book blog you discovered in 2017?
I am sad to say I don't have an answer to this one because I have totally sucked at blog hopping this year! Like total utter failure. I'm going to be better this year though!
2. Favorite review that you wrote in 2017?
My review for Always and Forever, Lara Jean by Jenny Han that I wrote in letter format "Dear Jenny Han…" I tend to like doing these especially for books I absolutely loved because it ends up feeling more personal and heartfelt!
3. Best discussion/non-review post you had on your blog?
I actually really enjoy doing book tags! Now that I think of it, I haven't done any recently! Any book tags floating around you guys can think of? Anyway, all that to say, I loved doing the Captain America Book Tag (maybe mostly finding gifs to go along with it! haha)
4. Best event that you participated in (author signings, festivals, virtual events, memes, etc.)?
Susan Dennard and Alexandra Bracken's signing – these two were just so much fun to listen to chat about their books and life! They were both also super nice and I had a lot of fun chatting with them! I also follow them both on social media and it was just fun to finally have met them in person!
5. Best moment of bookish/blogging life in 2017?
I feel like I didn't really have a particular moment that stood out to me? Blogging decreased last year but I'm hoping to pick it up more this year! I have a close group of friends I talk to daily that I met because of this bookish community though! <3
6. Most challenging thing about blogging or your reading life this year?
TIME. I'm going to try my absolute best to blog more this year and more consistently – I lowered my GR goal to make sure I give myself more time! I work full time and work out about 5 times a week and in the leftover time I either spend time with family, friends, read or blog — so hopefully by decreasing the pressure to get enough books read for my GR goal, I'll be able to use that time toward blogging!
7. Most Popular Post This Year On Your Blog (whether it be by comments or views)?
I don't keep track actually! Oops.
8. Post You Wished Got A Little More Love?
I feel like my blog traffic decreased quite a bit this year but honestly not surprised because of my inconsistency! I'm going to try better this year! It's one of my 2018 resolutions!
9. Best bookish discover (book related sites, book stores, etc.)?
I actually can't think of anything…!
10.  Did you complete any reading challenges or goals that you had set for yourself at the beginning of this year?
YES! I'm really excited about this because I completed my GR challenge (it was QUITE close there at the end and I read over 40 books in two months HA, never doing that again) AND my flights of fantasy challenge AND my contemporary romance challenge AND my rock my TBR challenge! WOOO!
1. One Book You Didn't Get To In 2017 But Will Be Your Number 1 Priority in 2018?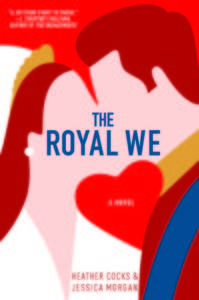 The Royal We by Heather Cocks and Jessica Morgan – so, funny story, this book was on my survey from 2015 when I listed it as something I meant to read and never got to. HAHA I still haven't read it. I figure this year is a perfect time though, because ROYAL WEDDING this spring!! What better time!
2. Book You Are Most Anticipating For 2018 (non-debut)?
There are so many good books coming out this year! I obviously can't choose just one so here are a few from different genres!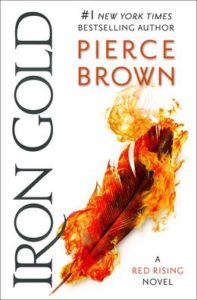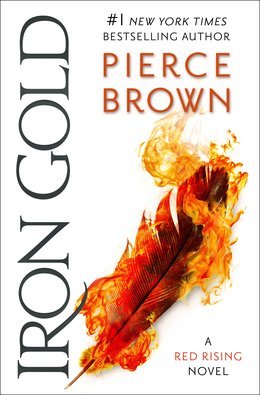 Iron Gold by Pierce Brown: Spin off of his Red Rising series set 10 years later. I'm not gonna lie, I'm scared to death for this book but also super excited? Because I'm a masochist.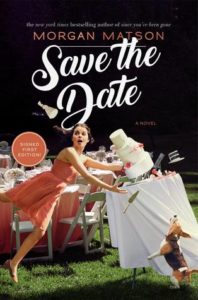 Save the Date by Morgan Matson: I love Morgan's books! And this one just sounds so cute and summery!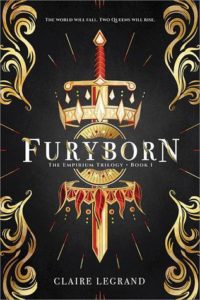 Furyborn by Claire Legrand: has a book every been hyped more? But so many of my friends have loved it so I feel like I really would too! HOW CAN I WAIT SO LONG.
3. 2018 Debut You Are Most Anticipating?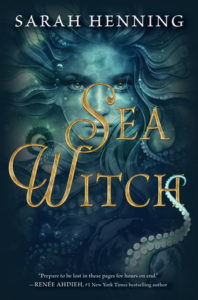 Sea Witch by Sarah Henning – villain retelling! It sounds so interesting, I can't wait! 
 4. Series Ending/A Sequel You Are Most Anticipating in 2018?
Obsidio by Amie Kaufman and Jay Kristoff : is the end finally here?! AHHHHH.
5. One Thing You Hope To Accomplish Or Do In Your Reading/Blogging Life In 2018?
I'd really like to blog consistently at least 1-2 times a week this year!
6. A 2018 Release You've Already Read & Recommend To Everyone (if applicable):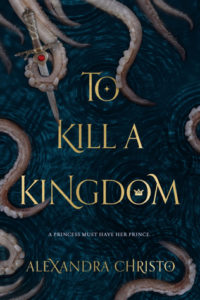 The only 2018 book I've read is To Kill A Kingdom by Allison Cristo! It's definitely a unique twist on the Little Mermaid story and quite a unique fantasy in itself! I enjoyed it quite a bit and think other fantasy or retelling fans will as well!
WHEW. That took forever. And that, is my 2017 bookish life! Tell me your faves, and do we have any similar answers?
Related Posts